We do many things during the day, we say many words, we live many situations.
But what does makes those things truly SPECIAL and what makes them OURS ! What gives them VALUE?
The meaning we give, that silent message that accompanies our actions, our thoughts, the thread that leads our day, and our life …
I'd like to tell you a story.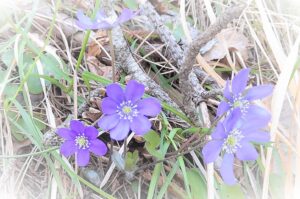 It is the story of an elderly lady who, after having worked as a nurse for many years, developed a disease that led her to be admitted to a nursing home for old people. She was very angry because she had to give up her home, her habits, her independence. She reacted to everything with anger, she was closed in herself and often asked herself "Why me? Why did this happen to me?". In the nursing home she had risked dying a couple of times, but she had always recovered. One day a doctor turned around the question to her and asked "Why you?". After a few days the doctor came back to visit her and found a completely different woman, and she said "Doctor, I have the answer to your question: I'm here to help other patients". With her long experience as a nurse she could see when a person needed something, she could comfort other patients and spend time with people who received few visits. She suggested to the other nurses which patients needed help but were unable to communicate their needs. She had become precious.
She had been able to look within and answer the question "Why me?".
And now: "WHY YOU?" WHAT IS THE MEANING YOU WANT TO GIVE TO THE LITTLE BIG THINGS THAT CREATE YOUR LIFE?
WHAT IS THE MESSAGE YOU WANT TO BRING WITH YOU IN YOUR LIVING?
Giving meaning is equivalent to Being.
Giving Meaning makes things more real, timeless, expands them, does not confine them to mere gesture or words. It gives a value that touches hearts and souls, unites and expands.