A Holistic, Integrative and Loving approach to children
1st meet-up: How dis-ease are created, limiting beliefs, traumatic events,

emotional blockages and physical issues.
Northwich 19th December 10:30-12:00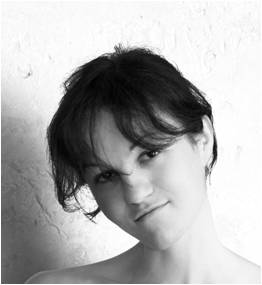 This meet-up sets the beginning of the monthly workshops where we will dive into the understanding of how, why, when our children get physically, emotioanlly, mentally and behaviourally ill, unsettled and uncomfortable. We will explore ways to understand how physical issues are created and how patterns of thoughts, limiting beliefs and behaviours are set. We will have some practice time during the workshop that will allow us to feel and understand what we are dealing with. I will give you handouts to bring home and also some practical tools for you to take into your daily life to use with your children to support them.
The meet-up will take place with a minimum of 4 participants, so please confirm your presence by friday 16th December (via mobile, email, facebook messages), at cost of £5. You can take part to any of the meet-ups; come just when you want/can!!!!
Location in Northwich to be defined.
WHO IS THIS WORKSHOP FOR?



For every person who is close to children (of any age!):
Parents/Carers/Grandparen

t

s

Teachers and Educators

Doctors and any health professional



OVERALL DESCRIPTION OF THE MEET-UPS
The idea of the meet-ups is to offer a space for any grown up (who has at heart the wellbeing of children), to enhance their understanding of what is happening on the physical, mental and emotional levels of children.
These workshops will guide us along, from the moment of conception through childhood. We will discuss how experiences in the womb, at birth and early age can influence our children, how to help them gain emotional intelligence and how to undersatnd their bodily reactions.
We will discuss topics such as emotional Intelligence, mindfullness for children, understanding how health issues develop and the meaning behind physicial problems e.g. cold, eczema, tonsillitis, etc.
We will explore ways to connect with our children in a way that supports growth, respect and Love.
I will offer tools to work with health, behavioural and emotional issues, including how to support children through life experiences.
The monthly meet-ups will be theoretical and practical, allowing us to practice together - as only through experience we can really learn.
Namaste

Gaetana

From Sky and Back